Success Stories, Wayland, MA – 10 December 2011:
An Evening Dedicated to Global Support of Girls Education
The first annual Project GEM (girls' education matters) fundraiser was held on Saturday December 10th at the Islamic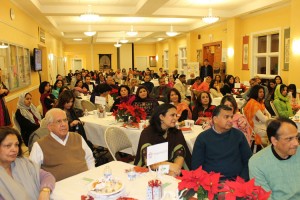 Center of Boston (ICB) in Wayland, MA. In addition to members from the Islamic community, the sold out dinner was also attended by key directors from Oxfam America as well as political representatives. A fundraising goal of $60,000 was set, to renovate and support four schools. By the end of the evening, the participants contributed an impressive $55,000.
The MC for the evening was ICB Wayland Board Member, Muneeb Khan. He kicked off the evening by introducing Farah Abbas, ICB Wayland Sunday School Principal. Ms. Abbas read a letter of endorsement from Governor Deval Patrick for Project GEM. This was followed by an overview of Project GEM by one of the founders, Mohamad Ali.
Oxfam America was represented by David Kelley, Director of Major Gifts and Jim Daniell, Chief Operating Officer. Mr. Kelley briefly spoke to the group on the merits of the partnership with Project GEM. US Congressman John Tierney was also in attendance with his family to share his support and applaud Project GEM's efforts on this important global issue.
The last speaker of the evening was keynote speaker Zia Chishti, Co-Founder and former Chief Executive Officer of Align Technology. Mr. Chishti shared an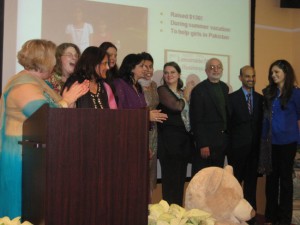 emotional account of how important women's education was in bringing him to where he is today.
The evening ended with a commitment to further expand girls' access to education in underserved communities. Although initial projects have been focused on rural communities in Pakistan, Project GEM is planning to expand to communities in other countries in the very near future. By the end of the evening, attendees were eager to get involved and help support this effort.
For more information on how you can support Project GEM please see How.
Schools renovated: structure, toilet, electrical, boundary walls in 2010 (Multan, Muzaffargarh)